New E-certificates
Give a gift any gardener will love!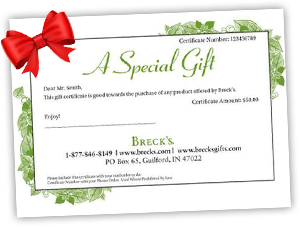 Single-Flowered Dahlias
Each joyful, daisylike bloom has a central disc surrounded by a single row of flat or slightly curved ray florets. Ideally, the florets are arranged uniformly in a flat plane with no gaps between them. Most flowers are over 2" in diameter, with up to three rows of bright orange or yellow pollen that attracts hummingbirds, butterflies and bees during summer and fall. Because single-flowered dahlias have fewer petals than other varieties, pollinators can more easily access their reproductive parts. They're excellent for using in small gardens or containers.