New E-certificates
Give a gift any gardener will love!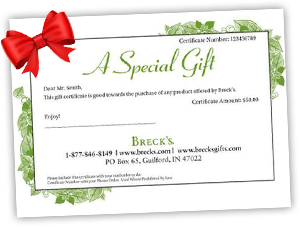 Best for Cutting Peonies
All peonies can be cut, lasting a week or more in a vase, but some are true standouts. Tall, sturdy stems, sweet fragrances and long-lasting blooms make these varieties some of the finest for cutting. For these very reasons, some of the peonies in this group are frequently put into service at weddings and other important events. Like other peonies, these varieties can live for generations, so they will become regulars in your warm-weather cut-flower arrangements.