Brecks has the selection and resources to solve all your garden needs.
Our garden guide provides you with inspirations for plants for various garden locations,
suggestions for common garden problem areas, and lots more resources to help you succeed with the garden of your dreams!
Breck's has a huge selection of top quality bulbs and perennials to create beautiful gardens for many areas in your landscape. Browse these solutions for the perfect plants for any garden location.
Rock Gardens

Brighten up rock gardens with allium, crocus, cyclamen, hosta and more!

Ground Covers

Browse ground cover plants including geranium, hosta, sedum and lily of the valley.

Patios & Containers

Tulips, daffodils, iris, lilies, daylilies and tree roses are great plants for containers.

Hanging Baskets

Our top quality begonias make beautiful hanging baskets.

Woodland Gardens

Brighten up woodland areas with bleeding heart, astilbe, foxglove and meadow rue.

Houseplants

Add beauty and improve the air quality in your home with top quality house plants.

Sunny Gardens

Favorite varieties include iris, tulips and daffodils. Or try hollyhocks, columbine, lupine or gladiolus.

Shady Gardens

Brighten up shady gardens with hosta, lily of the valley, astilbe, begonias and heuchera.
Plant Finder

Shop plants by zone, size, color, sun requirements and more!
Find The Perfect Plant »
Plant and care of Bulbs

Bulbs are easy! We have lots of
resources to help you succeed!
Gardening How-To Library
---
Select the right plants for garden conditions. Breck's has a huge variety and we can show you which plants will meet your garden needs.
Tips for Planting Perennials
Tips for Planting Bulbs
---
Plan for continual color in your garden by choosing plants by bloom time.
Early Spring

Early season bloomers include trumpet daffodils, hyacinth, cyclamen and double daffodils.

Mid Spring

Mid spring brings lots more daffodils, mid season tulips, and striking blue grape hyacinth.

Late Spring

Tulips continue in late spring as well as lilies, dutch iris, allium, gladiolus, and anemones.

All Spring

For blooms all spring consider planting muscari, daffodils, tulips and hyacinths.

Early Summer

Browse a huge selection of lilies including tiger lilies, asiatic lilies, oriental lilies, lily trees and WOW! Lilies.

Mid Summer

Choose from dinnerplate dahlias, powderpuff dahlias and XXL WOW! dahlias for color summer to frost.

All Summer

For blooms all summer consider coneflower, hollyhock, dahlias, and reblooming daylilies.

Fall

Many bulbs and perennials bloom well in to the fall until the first frost.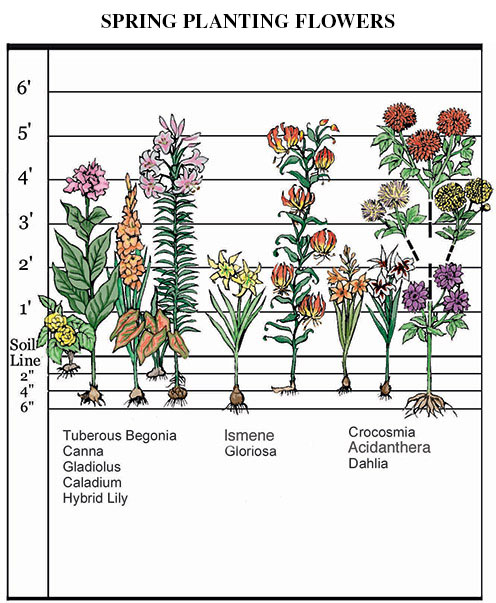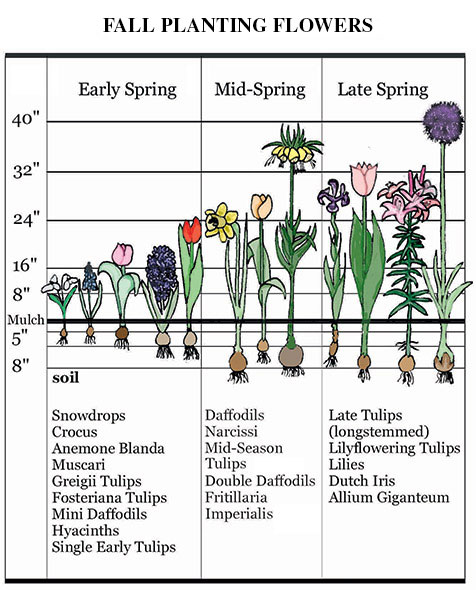 ---
These tried and true varieties are always gardeners' favorites. Breck's offer a wide selection of top quality bulbs and perennials and the resources to ensure your success.
Peonies

Lilies