New E-certificates
Give a gift any gardener will love!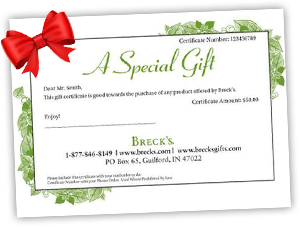 Patio/Border Dahlias
Don't be fooled by their compact habit. These low-growing dahlias have all the remarkable vigour of their taller relatives, so they're ideal for beautifying a walkway, border front or container garden. They also greatly increase your dahlia-planting options because you can plant a single variety for uniformity of colour, grow several different patio or border dahlias in complementary or contrasting hues, or, for a less formal look, plant dahlia varieties of varying heights and colours together. Grow them in a planter or pot on your patio or porch, and allow yourself to get up close and personal with those beautiful blooms.