You Recently Viewed
Stinzen Plants

What are stinzen plants?
These are hardy naturalizing bulbs that return each year to produce an ever-increasing number of plants and blooms. Varieties with different bloom times are often planted together to create long flowering sequences that can last for months.
Many types are widely grown in historic Dutch gardens and parks, with most blooming between January and mid-May. Explorers and botanists brought them to Western Europe from their original habitats, mostly in the Mediterranean area and Central Europe, during the 15th, 16th and 17th centuries.
Stinzen plants are natives of woodland areas and tend to tolerate shade very well, although they prefer to receive at least some sun. Their blooms often open before many deciduous trees and shrubs become covered with leaves and reduce the amount of sunlight available to them. Because they are excellent naturalizers, they tend to adapt easily to new surroundings.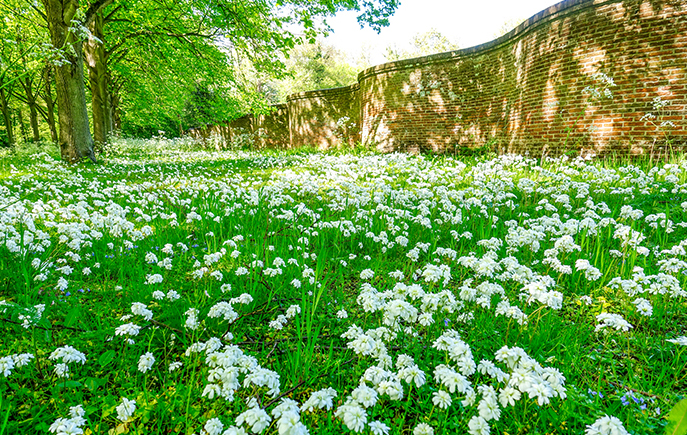 The word "stinzen" is Dutch for "stone houses." The plants became widely grown in the Netherlands on the grounds of churches, country estates and other expensive buildings constructed of stone or brick. They inevitably became closely associated with the wealthy. It's still common to see large manors—or the land where they once stood—covered with the plants in the countryside of the northern and western Netherlands.
Have I heard of any stinzen plants?
We're sure you have! Crocus, Winter Aconite snowdrops, Fair Maids of France, English Bluebells, Turk's cap lilies and wood anemones are but a few of the many stinzen plants available to gardeners.
What can I do with stinzen plants?
These vigorous, ornamental plants perform best when left undisturbed. Stinzen plants thrive in borders of mixed perennials, beneath deciduous trees or shrubs, and among low-growing plants used as ground cover. They grow best in well-drained, loosely packed, nutrient-rich soil. Pollinators can't get enough of them!

Try growing them in a meadow or lawn, being careful not to mow over them until about six weeks after the last flowers have faded. This allows the plants to properly wither back and produce seeds for next year.